Community Spotlight - Cross Creek Plantation
Cross Creek Plantation is a premium golf course community located in a charming area of upstate South Carolina with views of the beautiful Blue Ridge Mountains and easy access to the emerald green waters of Lake Keowee. This exquisite community provides all the amenities that one would desire when looking for homes for sale in Seneca, South Carolina. Cross Creek Plantation offers a P.B. Dye designed 18-hole golf course with a beautifully designed clubhouse that offers superb dining opportunities, activities, and event spaces. It also has an alluring community pool if you choose to take advantage of the perfect home-sites or homes for sale in this Seneca, South Carolina community. The prominent golf course is what lures most homeowners to this beautiful community, but when you see the area, it is so much more than just golf.
Cross Creek Plantation provides a variety of Seneca, SC homes for sale. It has more than 350 home-sites and approximately 150 homes throughout the community. It displays gorgeous natural settings as well as amazingly manicured golf holes as a setting for your next home. In recent years, the Plantation has added Cross Creek Cottages that provide stress free living that includes no lawn upkeep and being within walking distance to the clubhouse and golf practice facilities.
Dining opportunities at Cross Creek Plantation range from casual to some of the best fine dining in the area. You can get a hot dog at the turn, a sit down lunch from the café, or a delectable dinner in the evening. No matter which you choose, you are sure to be greeted with some of the best wait-staff that always exhibit Southern hospitality. The dining area also has a well-stocked, inviting bar area to settle into after your round of golf, or to meet with friends to have a night cap. You're always welcome at the Bogey Bar and Grill!
If you're thinking of making a move, I'm always working and I would appreciate your consideration.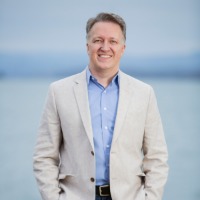 Thank you for visiting my website. I've been helping families find their place at the the lake for almost two decades. I love introducing new customers and clients to this beautiful area, I get to cal....