Community Spotlight - Keowee Key at Lake Keowee
Tucked away in the foothills of the Blue Ridge Mountains, lies a community that anyone would consider a gem. Keowee Key at Lake Keowee is a gated golf course community that features many homes with spectacular views of Lake Keowee. This area offers a wide range of homes, townhomes, and villas to suit any lifestyle.
Even though Keowee Key is considered a golf community, it provides so much more than that! Don't misunderstand, the golf is fantastic, but this established community offers so much more. some of the many amenities of this area are:
Golf

– The top-notch golf course at Keowee Key was originally designed by George Cobb, but is currently being renovated by 2017 Golf Course Architect of the Year, Richard Mandell. The course is approximately 6,426 yards long and consists of 18-holes. Par is considered 72 strokes on this course. It stretches over exquisite land that is approaching Audubon Sanctuary certification. Keowee Key golf course provides a challenging adventure to golfers of all skills with their many practice facilities, various tee boxes, and demanding golf holes. If you happen to need some assistance, they do offer 3 full time professionals to get you ready to hit the course!
The Club at Keowee Key

– This Keowee Key attraction provides numerous dining experiences as well as areas to socialize with your friends and family. Whether you are in the mood for bistro fare or fine dining, this is the perfect spot for you! With award winning chefs, you can't go wrong with casual or more luxurious dining experiences. This space not only offers delicious eats, but it also serves as an area for artists and displays beautiful gallery walls. The addition of warm, welcoming staff make for a gathering you won't soon forget.
Boating

– Boating on majestic Lake Keowee is a major part of many residents within the Keowee Key community. Three hundred yards of shoreline provides private docks for numerous home-sites in this neighborhood. For those who choose to live off-lake, Keowee Key provides 324 shared boat slips that are equipped with electricity to those occupants. As an added bonus, two of those shared slips offer full service gas benefits, boat maintenance, and rentals.
Fitness and Racquet Center

– The fitness center at Keowee Key is second to none! Not only do they have various free weights, strength equipment, and aerobic machines, this facility offers more than 40 fitness classes each week. They also provide massage therapy, personal training, and a physical therapy clinic for those residents in need of these services. In addition to all of these accommodations, Keowee Key fitness center also gives access to a racquetball court, basketball court, and an indoor pool among other bonuses. What else could anyone need?
Tennis/Pickleball Courts

– Tennis is of utmost importance at Keowee Key. Since our climate is fairly mild, tennis can be enjoyed year round at Lake Keowee. Keowee Key supplies two professionals to sharpen your skills through lessons or clinics, 14 courts with various surfaces (clay, synthetic grass, and cushioned hard court), along with the many titles they have earned through men's and women's team competitions. These courts are available for play 6 days a week and are even lighted for night play if you desire. However, if you'd rather take part in one of the fastest growing sports at this time, Keowee Key also offers 4 superior Pickleball courts. These courts are open to all levels of experience, and lessons are available upon request.
Walking Trails/Dog Park

– Among all of Keowee Key's amenities, many residents value the paved walking trails the most. These trails allow occupants the opportunity to enjoy exercise or just a relaxing stroll while enjoying views of stunning Lake Keowee and the beautiful blooming flowers and trees along the way. It provides drinking fountains, restrooms, and gazebos throughout the path, and it is even lighted as the sun goes down for extended use at any time. And, for your four-legged companions, Keowee Key has added a dog park. This park offers two sections, one for small dogs and one for larger dogs, drinking fountains, and an agility course for your pup's enjoyment! Keowee Key values outdoor entertainment for everyone.
Parks/Beaches

– This neighborhood continues to contribute to outdoor fun with their parks and beaches. Keowee Key has two parks strategically located near pristine Lake Keowee. Some benefits of the parks are picnic tables, shady areas to sit and enjoy nature, and areas to use and store your kayaks and canoes. In addition, there are 3 beach areas where you and your family can soak up some sun and swim in the beautiful clear water of Lake Keowee.
To check out the upcoming major projects, give me a call at 864-903-5719. If your family and friends are looking for a community in the Lake Keowee area that offers it all, Keowee Key is the community for you! I would love the opportunity to provide you with more information and show you around the area.
Yours to count on,
Eric Stegall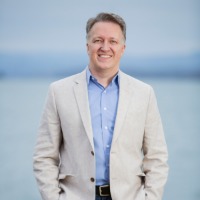 Thank you for visiting my website. I've been helping families find their place at the the lake for almost two decades. I love introducing new customers and clients to this beautiful area, I get to cal....