Community Spotlight - Reserve at Lake Keowee
The Reserve at Lake Keowee is one of the premier communities located along the beautiful Blue Ridge Mountains and immaculate waters of Lake Keowee. The neighborhood extends many unique amenities that are unlike any other community in this area. Whether you prefer to savor spectacular views of Lake Keowee or the Jack Nicklaus designed golf course, you can't go wrong with your choice at the Reserve at Lake Keowee. The family centered atmosphere is perfect for anyone looking to make the Upstate their home.
The most unique feature of The Reserve at Lake Keowee is their Village Center and Market. It is a one of a kind, central hub of everything this neighborhood wishes to exude. It is where you can gather with friends and family to make plans for your day while having lunch at the market, or you can pick up some groceries for a day on the lake. This is also where you will go to access the Marina, golf course, tennis, and pools. The Reserve at Lake Keowee is unmatched when scheduling entertainment and events for its residents. You can stop by Founders Hall to listen to live music and performances or participate in all the family friendly activities that are often taking place on the Great Lawn. During summer you may see events here where families are sliding down huge waterslides, and it is a beautiful place to watch fireworks on the Fourth of July.
One of the major attractions at The Reserve at Lake Keowee, of course, is stunning Lake Keowee. This community provides many waterfront living opportunities, but it also has beautiful off-water home-sites as well. The community has a 200 slip marina that offers boat and kayak rentals, boating supplies and on-site fuel. In addition, Marina Park has a boardwalk that is great for a stroll, and a playground for entertaining the little ones. However, if you prefer to hang out by the pool instead, The Reserve at Lake Keowee has the perfect space for you. The pool facility provides two pools – one with grottos and splash areas for the kids, and one perfect for adults that includes fountains and a Jacuzzi.
The Reserve at Lake Keowee is home to one of the most outstanding golf courses in our area. Designed by the great Jack Nicklaus, this 7,112-yard golf course boasts phenomenal views of Lake Keowee and the Blue Ridge Mountains. It is a private course that is privy to owners at The Reserve at Lake Keowee and their guests. This course extends extensive practice facilities, a short game area, and putting green. With our mild weather in the Upstate, you can enjoy golfing year round on this magnificent course.
Another perk of life at The Reserve at Lake Keowee is the addition of the Tennis and Fitness Center. Staying fit and active will be easy with these great facilities! The Fitness Center offers instructors to help keep you on track and offer guidance as needed. The Tennis Center has four clay courts, pickleball courts and an indoor facility. It also provides group clinics or one-on-one instruction for Reserve members. With this amazing facility, the tennis socials have become one of the most popular events in the community.
With all the benefits of life at The Reserve at Lake Keowee, it is perfect for those wanting the most out of life! You can always find activities taking place somewhere within the neighborhood, or you can enjoy a peaceful, quiet evening at home taking in the spectacular views just outside your window. The choice is yours. Call me today to discuss how I can help you make The Reserve at Lake Keowee a reality for you!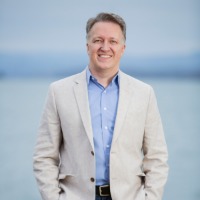 Thank you for visiting my website. I've been helping families find their place at the the lake for almost two decades. I love introducing new customers and clients to this beautiful area, I get to cal....