Lake Keowee Waterfront Home 2019 Market Review - January 2020
Happy New Year to everyone. What an amazing year for real estate on Lake Keowee. I talked earlier in 2019 that we were going to see our inventory of waterfront home increase versus 2018. The Spring listing period of April, May and June inventory was way up and then after June we saw a steady slowing of the number of of available homes hitting the market, as you can see in the chart below.
---
The two charts below compare our sales and new listings month over month/year over year. The number of waterfront homes sold in 2019 was up 6% over 2018 and the number of waterfront homes listed was up 11% from 2018. There is really not trend on a month to month basis. One way that I use the two charts below is to compare on a monthy basis how many new listings hit the market in a month vs. how many homes sold. For example January 2019 we saw 17 waterfront homes sale, while we had 28 new listings. Then you see that trend continued over the next several months.
---
The last chart shows the average days on the market broken down on a monthly basis. The average DOM for 2019 overal are much lower than that of 2018.
---
Looking ahead to 2020
I feel that 2020 will be very similar to 2019. We will see inventory mirror that of 2020, meaning inventory will increase in the months of April, May and June and then level off. Homes in the entry level to mid range prices will continue to be at a great demand and buyers will need to be flexible regarding updating those homes. It is expected that interest rates will continue to remain low and the economy strong. As always, if I can help you with any of your real estate goals, make sure to give me a call or text. Yours to count on, Eric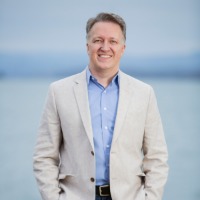 Thank you for visiting my website. I've been helping families find their place at the the lake for almost two decades. I love introducing new customers and clients to this beautiful area, I get to cal....