Fall Is A Time For Festivals At Lake Keowee
Fall Festivals at Lake Keowee Real Estate
Falling temperatures, crisp breezes, and festivals everywhere…it can only mean one thing. Fall is in the air at Lake Keowee Real Estate! It is the perfect time to spend time with family and friends while our weather is great, and our area has a wide variety of festivals that have something for everyone.
Foothills Heritage Fair at Lake Keowee Real Estate – September 25-29, 2018
The South Carolina Foothills Heritage Fair is a multi-day event that features various activities and attractions that take you back to days long passed. Events like antique tractor shows, livestock shows, quilting, and barrel racing invoke that nostalgic feeling of our childhood and introduce our children to excitement that most of them have never seen. This fair also offers many agricultural experiences, carnival rides for children and several music concerts throughout the week as well.
Pendleton Fall Harvest Festival at Lake Keowee Real Estate – October 6, 2018
The Pendleton Fall Harvest Festival will feature live entertainment and delicious foods, but many people attend this festival to see all of the unique crafts and products from its vendors. There will also be numerous games and activities to keep children entertained. All of these activities will be amazing, but the thing that makes this festival unique is their Scarecrow Contest. The Scarecrow Contest allows businesses and residents of this quaint town to create their own scarecrow and display it for judging. It is a treat to drive through the area to see the artistic creations of the townspeople.
Fall for Greenville at Lake Keowee Real Estate – October 12-14, 2018
Fall for Greenville is one of the largest, most popular festivals in our area. Located in the beautiful downtown area of Greenville, SC, this festival offers three days of tantalizing tastes from more than forty restaurants in the area. In addition to the delicious foods, there will also be free live entertainment on seven different stages throughout the event. This is a family friendly event, and will provide enjoyment for all ages. In addition to the festival attractions, there are also many downtown businesses for you to visit. As you savor this outdoor atmosphere, you have the added benefit of spending quality time with family and friends. This is one you can't miss!
Walhalla Oktoberfest at Lake Keowee Real Estate – October 19-21, 2018
The Walhalla Oktoberfest is a weekend full of fun filled authentic German traditions! There are so many attractions at this festival that will appeal to many patrons. The German style food and drinks are what draw many people to this event, but they also have countless other activities that will make you want to attend. You will find live music for everyone's enjoyment, and there will be carnival rides along with arts and crafts for the little ones. This festival also sponsors a 5K road race if you're interested. Oktoberfest is one that many people in our area look forward to well ahead of the date!
All of these festivals near Lake Keowee real estate will provide plenty of entertainment through the next month for many in our area. Even though they offer some of the same attractions, the unique qualities of each event will bring a different experience to each one you attend. You may even discover a talent or interest that you didn't know you had! If you or someone you know are considering a move in the future, I would love your consideration. I can't wait to discuss your possibilities for Lake Keowee real estate, and what may best fit your needs. Call me today to discuss your opportunities!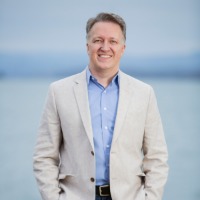 Thank you for visiting my website. I've been helping families find their place at the the lake for almost two decades. I love introducing new customers and clients to this beautiful area, I get to cal....