Top 5 Things To Do AT Lake Keowee This Fall.
Fall at Lake Keowee Real Estate offers activities abound! It's the time in upstate South Carolina when you can enjoy the great outdoors in all its splendor. This time of year provides ideal temperature and weather to appreciate the beauty of nature in numerous ways. Whether you call this beautiful area home, or you're just coming for a visit, Lake Keowee Real Estate has the perfect attraction for you!
Enjoy Fall Colors at Lake Keowee Real Estate
Take a cruise on Lake Keowee to enjoy the fall colors and the immaculate weather, or take a drive up to our nearby mountains to revel in the beauty of nature's artwork. Just a short drive from Lake Keowee Real Estate, you will find exquisite shades of yellow, red, and orange as you travel up Highway 11 toward Table Rock State Park. In addition to enjoying the beautiful fall colors, you can also hike the trails, camp with family and friends, picnic, kayak, and canoe at Table Rock State Park.
If you continue a little further north, you will find Caesar's Head. Again, this is a short, easy drive from Lake Keowee Real Estate, but it boasts gorgeous views. In addition, from September through November, you may be treated to a special view of numerous hawks as they migrate south. And if you're feeling particularly adventurous, you can take a two-mile hike to Raven Cliff Falls to an overlook to behold the beauty of Raven Cliff Falls, a 420-foot waterfall. These are just a couple of suggestions for enjoying the fall colors near Lake Keowee Real Estate, if you would like more options, please visit http://www.ourupstatesc.info/fall-foliage-excursions-in-the-upstate.php.
Go to a Clemson Home Game
Going to a Clemson Tigers football game is an unbelievable experience that is an absolute MUST if you are in the Lake Keowee Real Estate area. I call it an experience because it is so much more than just football. You can explore the beauty of the historic campus as you enjoy a crisp fall day before the game begins, and the tailgating activities rival any you have ever seen. You can spend the entire day appreciating the company of life-long friends and family while also creating new friendships with the welcoming fans that will be cheering on the Tigers right beside you. This venture will create a lasting memory that you won't regret!
Visit The Walhalla Performing Arts Center
This is one of the unique gems that Lake Keowee Real Estate treasures in Oconee County. This building began as a school house that was built in 1903. When the school outgrew the building, it remained empty until 1993 when a group of local citizens decided to give it a new purpose. When restoration was complete in 2003, it began to host performances to enrich our cultural and social experiences in the area. This building has been added to the National Register of Historic Places. To be able to attend an event in this venue would be a treat for anyone. Upcoming events include Noah Guthrie on November 9, 2018 and the featured event offers Arlo Guthrie on January 27, 2019. Please visit https://www.walhallapac.com/ for more information.
Take a Hike
Literally…take a hike! The Lake Keowee Real Estate area is home to some of the best hiking trails in the Southeast. Whether you want an easy, scenic trail or a harder, more challenging trail, you can find it here. As an added bonus, many of these trails grant you the most exquisite views of nature and gorgeous waterfalls that you will find anywhere around. These gems of nature are almost impossible to describe, so get on your hiking shoes, and get out there! For more information on specific trails, lengths/difficulty, waterfalls, and much more, please check out the following link http://scmountainlakes.com/play/hiking-in-oconee-county/ .
Experience the Wild and Scenic Chattooga River – Rafting
The Chattooga River is home to many adventures in the Lake Keowee Real Estate region. It will appeal to mild adventurers as well as those who like activities a little more on the extreme side. The most popular experience that visitors find most attractive is white water rafting. This has been described as one of the most magical experiences that one can have in the Lake Keowee Real Estate area. The rafting takes place on Section 3 and Section 4 of the river. Section 3 consists of milder rapids (class 2 and 3) while Section 4 has stronger rapids (class 4 and 4+). It is recommended that beginners start with Section 3 and work your way up to the Section 4 challenge. For more information on the rafting at the Chattooga River and other water adventures offered there, please visit https://wildwaterrafting.com/white-water-rafting-south-carolina-ziplining/ .
If you prefer a more relaxing activity on the Chattooga River, trout fishing may be just the thing for you. Areas of this river proclaim the best trout fishing around the Lake Keowee Real Estate area. Not only does it offer great fishing, but you get to bask in the immaculate surroundings as you enjoy this sport.
With all of these choices available in such a short driving distance, the Lake Keowee Real Estate community could be the perfect location for you. If you or someone you know are looking to move into the area, or would like more information on the area, I would appreciate a chance to talk with you. Let me know how I can help with all your real estate needs!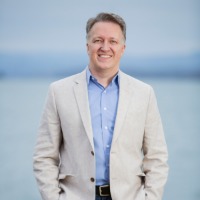 Thank you for visiting my website. I've been helping families find their place at the the lake for almost two decades. I love introducing new customers and clients to this beautiful area, I get to cal....