The Lake Pro Team - Lake Keowee Market Update - July 2020
The waterfront home market on Lake Keowee is on fire. We currently have 3 months of waterfront home inventory available for sale. That is in comparison to last year when we had 9 months of inventory. We currently have 104 waterfront homes for sale across all price points, compared to 181 last year. The median days on the market for June 2020 was 82 days. The homes sold in July to date have a median days on the market of 52. We currently have 50 homes around the lake that are under contract.
If you currently own a waterfront home on the lake and would give any thoughts to selling, give me a call. I have buyers waiting. If you're currently looking to buy on Keowee, you can expect multiple offers. You have to be ready to make a decision. You must have your proof of funds or an approval letter ready to go. There are other strategies to consider in this type of market and I'm happy to discuss with you what's working.
Best,
Eric 864-903-5719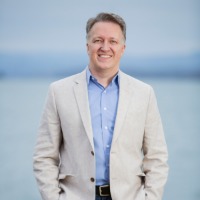 Thank you for visiting my website. I've been helping families find their place at the the lake for almost two decades. I love introducing new customers and clients to this beautiful area, I get to cal....