Why Do People Look For Lake Keowee Homes for Sale
As I was browsing the internet recently, I ran across an article on www.keepingcurrentmatters.com that focused on the 4 reasons that people buy homes.
They listed the reasons as:
Owning your home offers you the stability to start and raise a family

There's no place like home

You have more space for you and your family

You have control over renovations, updates, and style
When I read those specific reasons, I asked myself if these reasons ring true in our area. Why DO people look for Lake Keowee homes for sale? I think the transition into our area is a little different from most. Our unique area boasts a variety of people, places and things that attract them to Lake Keowee.
Lake Keowee residents are centrally located among many attractions that keep them entertained and enchanted all at the same time. Whether you prefer sunny boat rides, skiing the lake, hiking the mountains, or enjoying the many national parks, this area is superbly suited for the outdoor enthusiast. Even if your interests are not primarily nature, there are still Lake Keowee homes for sale that are perfect for you. The Lake Keowee area offers many one-of-a-kind boutiques, but if you wish to have more choices, you can travel the short distance to Greenville, SC where your options for dining and entertainment are numerous or Atlanta, GA which offers opportunities that are unlimited.
Although our location is appealing, our weather is one of the main motivations that residents consider when looking for Lake Keowee homes for sale. The weather in our area is mild when compared to most of our surrounding states. You can feel the change in seasons, which is nice, but extreme temperatures are very rare. And, perhaps our greatest allure is the exquisite Lake Keowee. This lake is cleaner, clearer, and deeper than any other in the southeast. I invite you to come and see for yourself. You will not be disappointed with the charming beauty of our lake.
So, after careful consideration of all of these assets, I think the most prevalent reasons people look for Lake Keowee homes for sale are:
Simply that they can. They have worked hard, made good decisions, raised a family, and most of all they deserve it.

They want to share their success with those that mean the most to them…friends and family.

They want a place that their children and grandchildren will want to come back to time after time, year after year to make those cherished memories and create a lasting legacy.
These reasons coupled with the spectacular lake, surrounding mountain views, friendly and welcoming people make looking for a Lake Keowee home for sale an obvious decision for many people. There may be things you regret in life, but I guarantee that spending more quality time with the people you love in a beautiful lake community would NEVER be one of them. If you or someone you know are even thinking of making this dream come true, I would love to discuss the Lake Keowee homes for sale that may suit your needs. Call me today to schedule your discovery tour.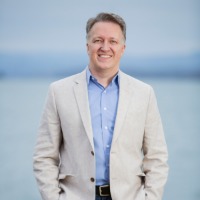 Thank you for visiting my website. I've been helping families find their place at the the lake for almost two decades. I love introducing new customers and clients to this beautiful area, I get to cal....